While food wasn't as readily available like it was back in Edinburgh, we were able to find some tasty eats by asking around for recommendations.
Rhubarb
http://www.rhubarb-belfast.co.uk/
We had dinner our first night at Rhubarb. It was a little hard to find, since it's tucked away in an unassuming street, but well worth the search. Amy and I both opted for a 2 course plus a shared dessert.
First courses:
Second Course:
Dessert:
We were too excited for dessert to take a proper picture before digging in…
Bushmills Distillery
As a part of our day tour in Belfast, we dropped by the Bushmills Distillery. The food was solid enough, and given the windy and rainy weather, exactly what we needed to warm up.
I definitely burned my tongues trying to shovel down hot stew in the few minutes we had before running to out bus..
Speranza
http://www.speranzabelfast.com/
We didn't feel too adventurous after the long day out, so we decided to try somewhere nearby. Our hostel recommended an Italian place just a block away, and we settled down for some comfort food.
St. George's Market
Quite easily one of my favorite markets in this UK circuit, St George's Market was quite fun to explore. We dropped by to pick up some breakfast and snacks before hopping on the bus to Dublin.
There's all sorts of farm fresh vegetable and fruits, similar to most other markets. The seafood choices were quite abundant, and we opted to try some of the dulse (seaweed) that was famous to the region.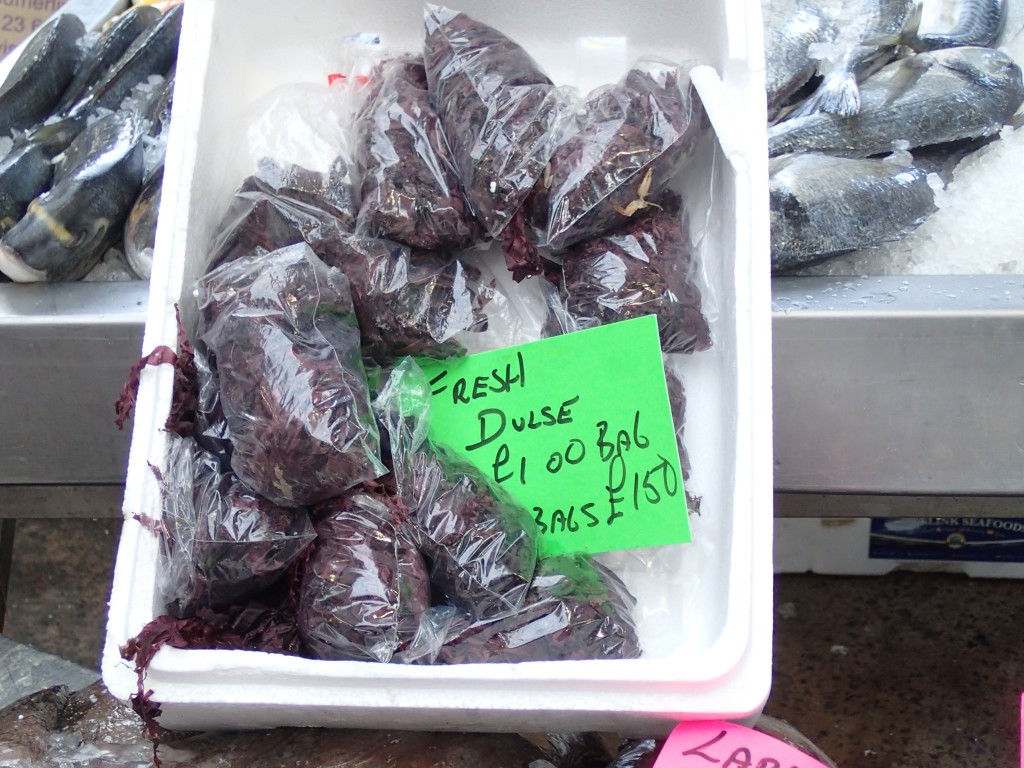 We wandered around, trying marmalades and olives, and picking up some gifts in the form of orange marmalade and whiskey mustard. I grabbed a bag of honeycomb candy, which I had fallen in love with after having some in the sticky toffee pudding from Rhubarb, and a loaf of seaweed and crispy onion soda bread to munch on.
Paella seemed to be a quite popular food item in all of the markets we visited within the UK. We decided to grab a plate for breakfast before heading out.